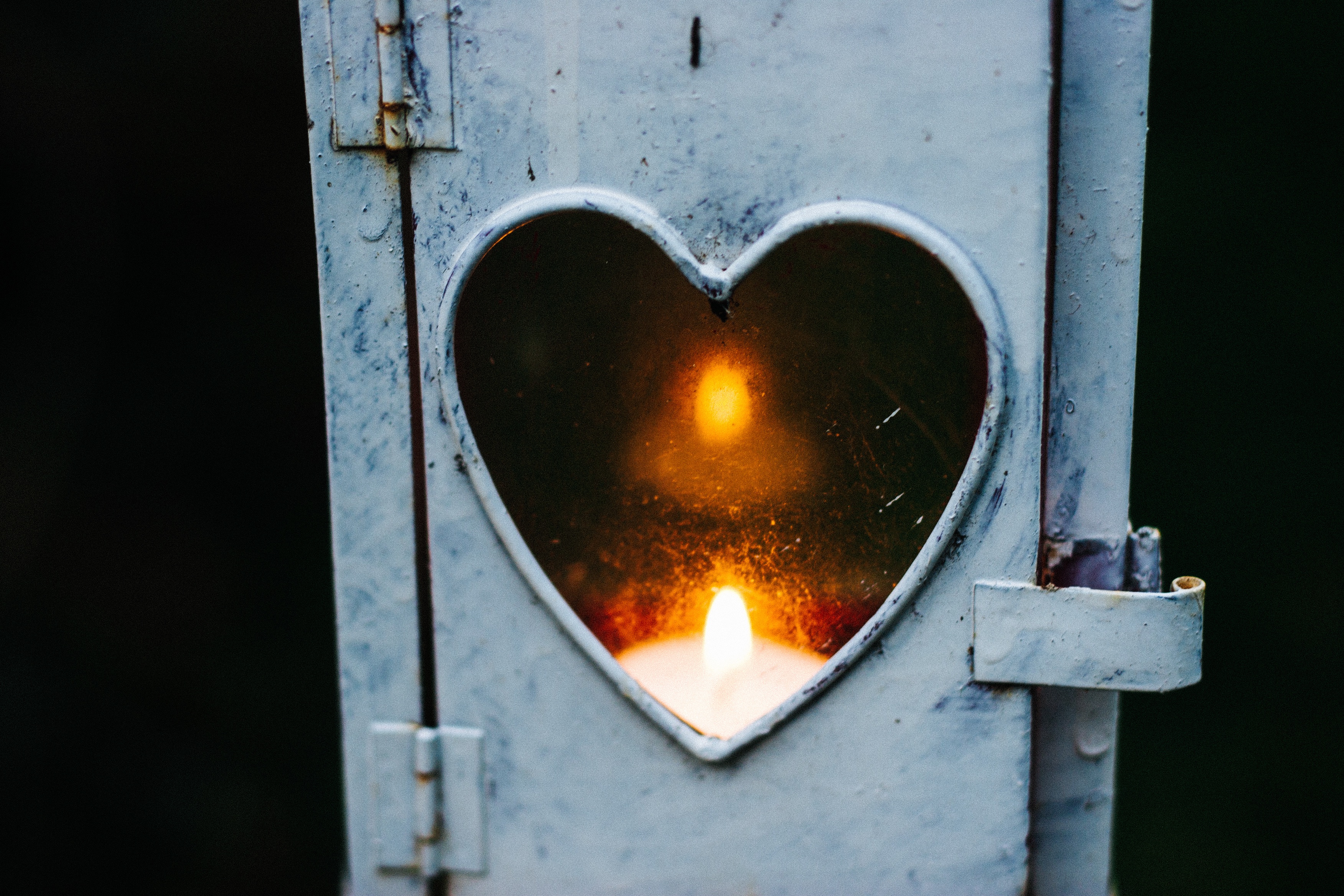 Today's the day, y'all. The red, the pink, the lace, the hearts. They're everywhere. If you're allergic to roses, you might want to stay out of public today. Love it or loathe it, Valentine's Day is upon us.
Whether you're matched up or not this year, I'm probably not the first person to tell you that any love relationship worth your time starts with loving yourself first. If your relationship status is currently anything other than "totally smitten," today is a unique opportunity for you. Love comes in many forms, you know, and if you really pay attention, the giving part of it brings a satisfaction all of its own.
As I pointed out on Monday, love feels good. Whether it's directed towards your honey, your BFF or your dog, loving is a nice feeling. In fact, in terms of feeling, it's not that different from being loved. It's just love, either way. It's the "story" about giving and receiving that makes them different, and ultimately, reciprocity of some form makes the relationship work. But the love – the love is there either way.
As human beings, we tend to focus on the score in love. What am I getting for what I'm giving? There's a lot of importance in doing that, especially over time, because each of us is worthy of being loved, period. Our focus today isn't on convincing ourselves to take less, but actually, on realizing how to get more out of the love we're offering. The payoff isn't only in reciprocation. You get what you give, too.
When you do, it's not thanks to the object of your affection, either. The lucky recipient may be just perfect, or they may be a giant waste of your time. While you're figuring that out, however, you still get the benefit of some pretty high vibes. Want more love in your life? Then make it. You're the source, and it is within your power to create it on demand.
Even when you're mad at someone, or om those days when you're basically over the world in general, there is always something to love. Your pet, a cute baby you pass on the street, the fact that the local barista has a bad joke for you every time you go in. Love doesn't have to be champagne and poetry. Sometimes it's gratitude, friendship, and appreciation from afar. It's a good hair day, the feeling of satisfaction after a job well done, or the smile of a stranger when you've held the door a second longer for them.
They all lift you up, sometimes from the outside in, and sometimes from the inside out. That's love. You always have it with you. Your job is to look for and connect with the people and things that make you feel as much of it as possible, and – to the extent that you can – limit your exposure to things that don't. Ideally, you'll be feeling that flow from them in return, too. It's all about where you place, and choose to keep, your focus, and checking in enough to notice what's already on the table for you every time to choose to love.
Your attention is your most precious asset. Using it to offer love should feel good. If it doesn't, then don't.  Send the love somewhere else. Regardless, that beautiful face in the mirror would be a great place to start.
Photo credit: Cathal Mac an Bheatha