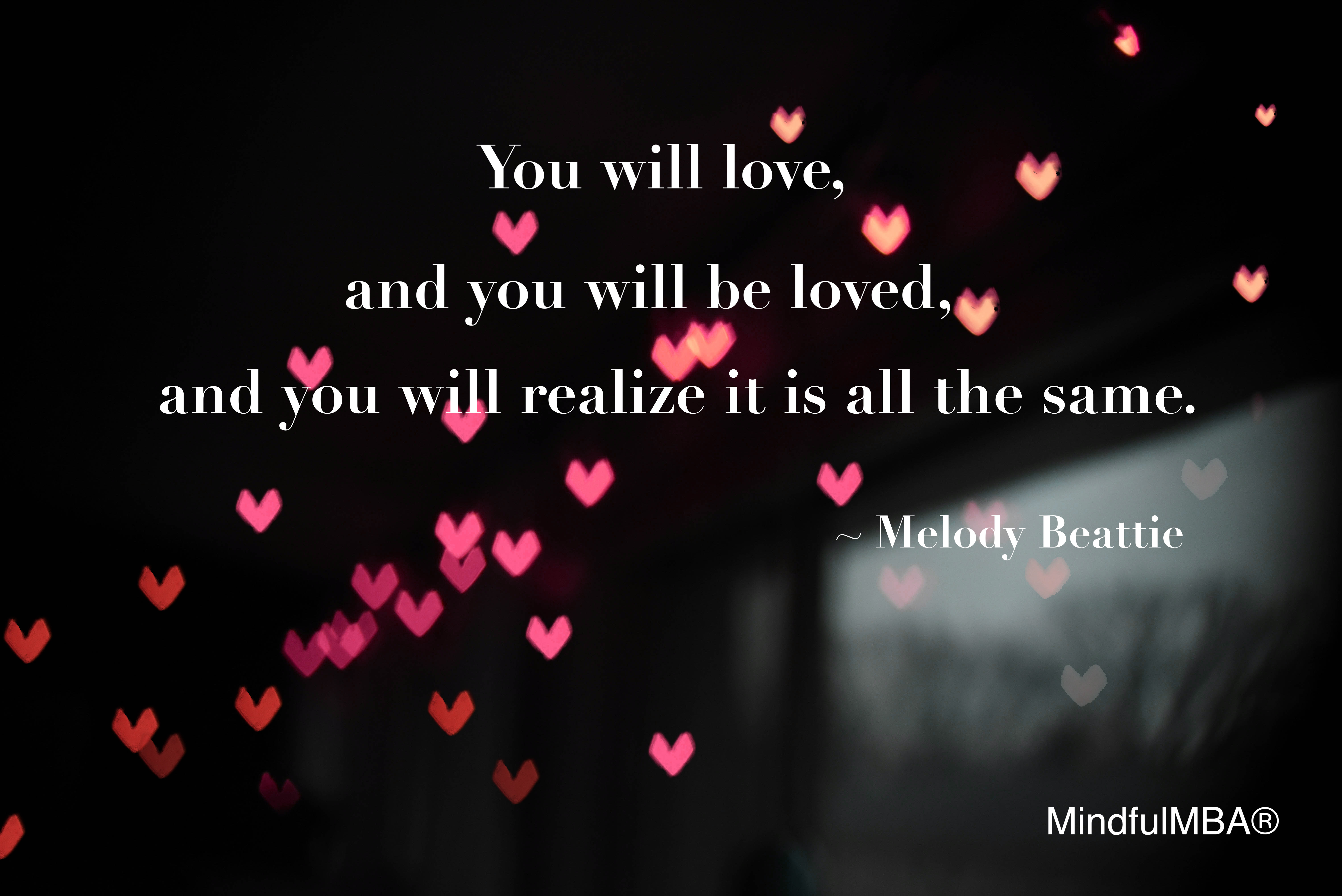 Starting off the week of all things heart-related with some deep thoughts about a topic that may seem a little more sentimental than we usually get around here. We do talk a lot about compassion, though, and also the interactions you have with lots of different people in your life, from your inner circle to your colleagues, clients, and classmates. The may all be very different, and you likely wouldn't say you "love" all – or even most – of them (just your bed and your momma, I know), but they all exist at some point on the same spectrum known as your relationships.  
We often think of relationships in terms of what we give vs. what we get, and there's certainly validity in that. Unbalanced relationships rarely lead to long-term satisfaction. You need to feel seen and valued by those to whom you give your time, energy, and emotional investment, otherwise your self-worth is going to intervene and tag you out. (If it doesn't, you may want to read more by our quote-tress Ms. Beattie…)
The thing about positive energy – whether love, affection, or just respect – is that when you give it, you feel it. Feeling good about someone feels good to you, too.
This is definitely not encouragement to stay somewhere you don't belong anymore, but just a different lens for looking at the gifts you're capable of offering yourself, even when you don't realize it. In a sense, you actually do get what you give. Even more, no matter how your relationships evolve over time, those are gifts you get to keep — if you're present enough to notice them.