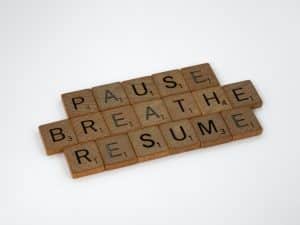 It's been a while since I posted something new here, and there's a good reason for it. I had to make a choice. Truth is, it wasn't that different from the choices I've always had to make, I just had to get better at making them.
The issue was that, despite my lifelong tendency to think otherwise, time arrives for each of us in limited quantities. I was relentlessly busy at every minute of every day, and really enjoying most of what I was doing. (Yes, it is possible to burn out on doing things you love!) I was always occupied, yet somehow, I wasn't doing the bigger things that I knew needed to be done. So, I took the time to realign my priorities, knowing that I was leaving you with quite literally hundreds(!!) of posts to keep you well-read for what I thought would be a fairly brief blog writing absence. Turns out, that while time is finite, it also moves quickly, and here we are over a year later, beginning again.
I had a lot of choices to make, and I took my time making them. I released a few things that I liked to make space for other things that I knew would add the balance that I needed to my life. I also released some things to make room for…nothing. Unscheduled, open space. Imagine that? All I can say is, it's a work in progress, but I highly recommend it.
If you take a look around this space, you'll see that there have been some changes, so it hasn't been an entirely quiet time. We have a beautiful new site thanks to a fabulous designer who is also secretly a great coach, and more clarity on priorities and opportunities for moving forward. Whether you are here for general mindfulness advice, coaching to support your MBA applications, performance insights, or guidance for your next career move, there is absolutely something for you here.
If you haven't already subscribed to the mailing list and followed along on IG or LinkedIn, you're missing out on bonus content, so do so now!
Time is going to keep doing its thing, so if there's a move you've been wanting to mindfully make, it's time to get started. If you'd like to work together on that transition, I'd love to be a part of it. Either way, thanks for being here and reading along. We're officially back, so stay tuned for more soon!
In the meantime, if you haven't read Oliver Burkeman's book, Four Thousand Weeks, grab a hold of a copy now and dive in. It's a fabulous guide for using the time you have intentionally, and for living a life as full of the things that are most important to you as possible. It's most definitely worth taking the time to read it. 😉