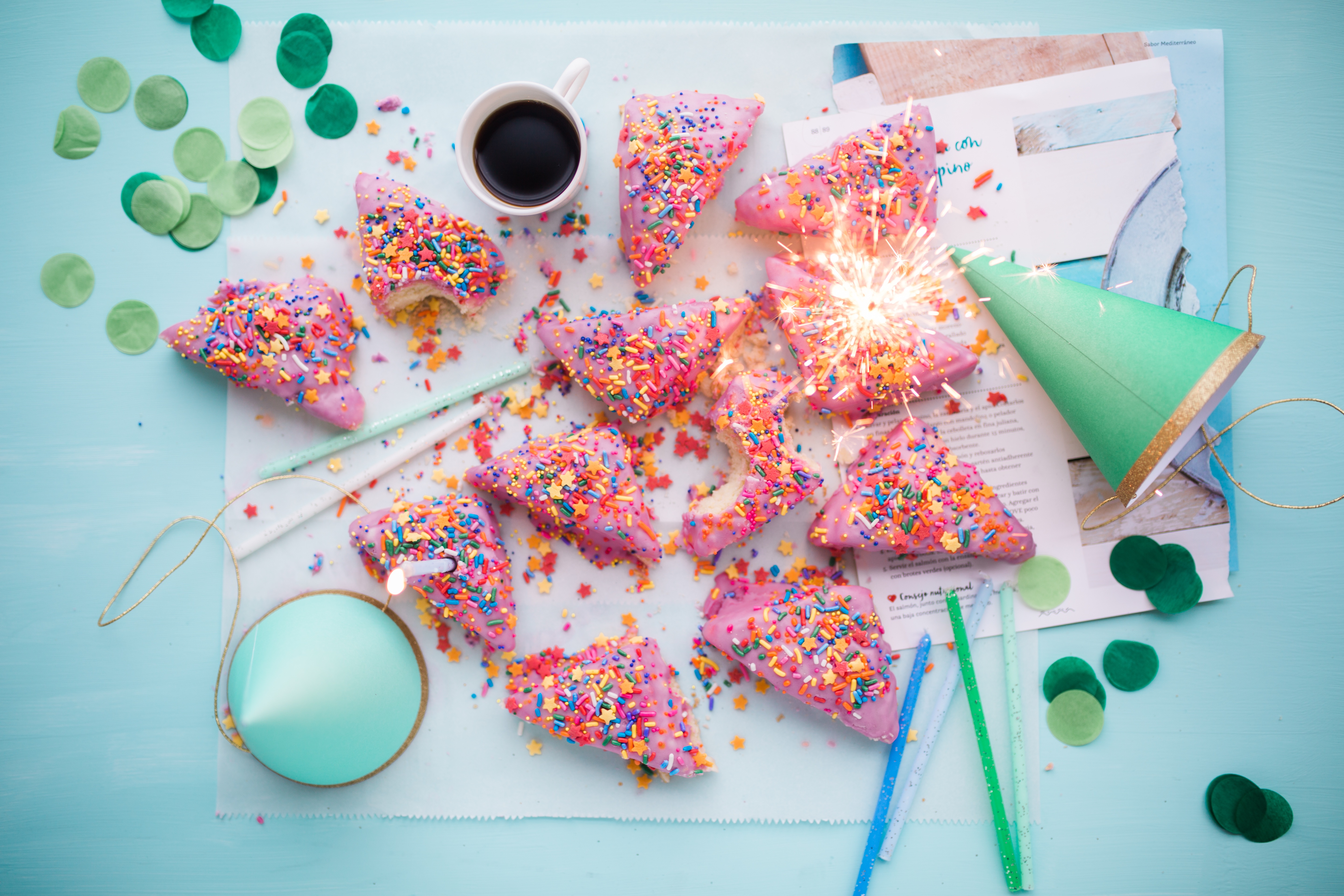 In the words of the world's most famous 80's teenager, "…if you don't stop and look around once in a while, you might miss something." He was right, of course. Busy lives with booked calendars, long to-do lists and vision boards for days keep you moving and grooving. Before you know it, the leaves are on the ground and it's November. Which means, you missed something.
It's a big one, y'all. You'll be surprised.
Our own birthday!! On October 13, MindfulMBA turned the ripe old age of 3. I can't believe it. We're walking, we're talking, and occasionally even dressing ourselves sometimes. 😉  Seriously though, look at us! Three years of writing, sharing, teaching, guiding and listening, too. You all have been an incredible support system for our growth, and our evolution. Over these three years, the posts have changed, our offerings have expanded, and you have kept us connected to what you're looking for in a mindfulness resource for your lifestyle. We've tried to practice what we preach about non-attachment, presence, compassion and non-judgment to help us get better at helping you embody your best self.
We're honored you've been here with us, and hope that we can continue to breathe, be present and grow together for many years to come!
Photo credit: Brooke Lark