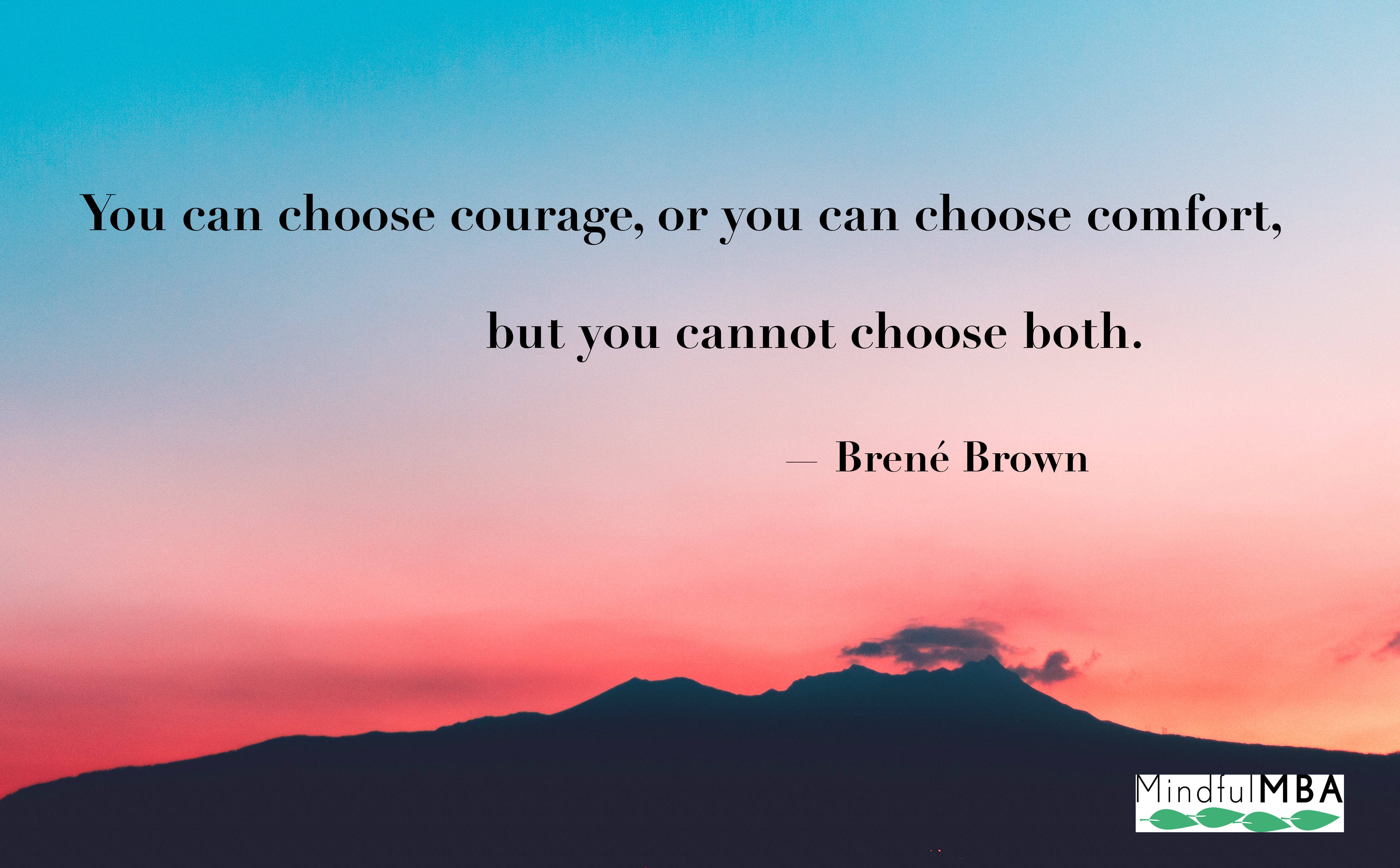 Of all the different journeys that mindfulness can take you on, the most profound space you find may be right where you started. One of the first things that happens when you start a mindfulness practice is that you get uncomfortable. Distracted, fidgety, bored. Frustrated,  judgmental, exhausted. If you check out then, that's where you stay. I mean, you won't realize it because you won't be bored, etc. anymore, but all that will stay right there under the surface.
If you choose to come back, though, things start to shift. If you can sit with being bored or irritated without running away from it or doing something else to soothe it, then something else builds, too.
It's called courage. Courage to show up and breathe through hard things. Courage that shows you that the "monster" you were scared of facing (those uncomfortable reactions) isn't really as big as you thought it was. Stare at it long enough, and it will shrink, and eventually disappear.
Mindfulness shows you what's really up with you in any given moment. It connects you straight to what you're thinking, feeling, craving and avoiding. The challenge — the reason to keep trying even if it's hard — is that learning to be present through those uncomfortable moments teaches you how to stay with yourself, no matter what, and also shows you that none of those experiences – fun or not – last.
Learning to tolerate discomfort (not pain! let's be clear) allows you to be present for every moment of your life, and even more so – get to see what's on the other side of it. Hint, hint: it's usually some pretty amazing stuff.