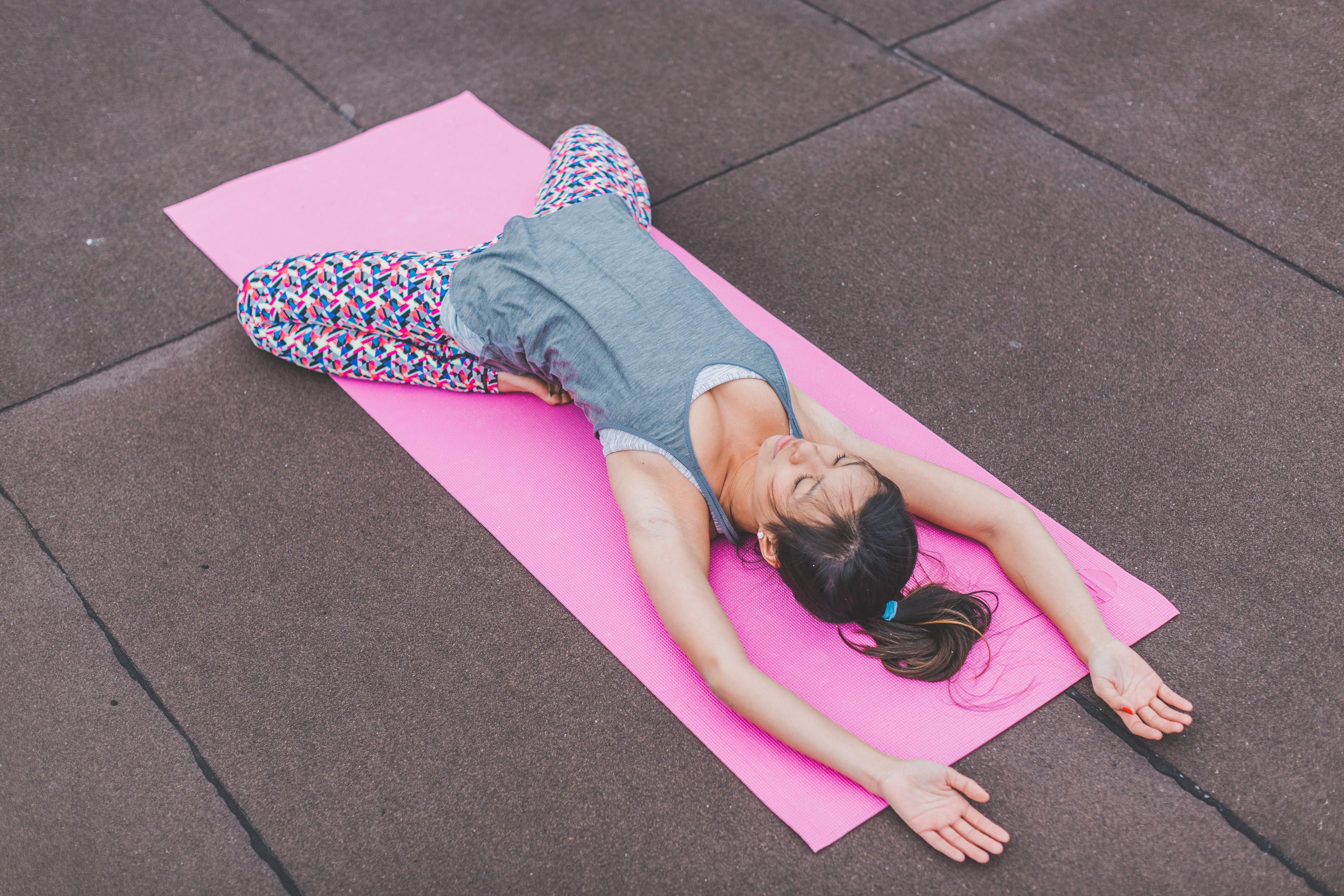 A few weeks ago, I was traveling in another state, and caught a yoga class at a studio I had been to a few times years ago. It's a beautiful space, and I remembered the teacher when I saw her name on the schedule. I was in vacay-mode and ready to relax. I arrived, rolled out my mat, and prepared for some zen.
The class was pretty full, and about five minutes into it, I'm stretching into down dog and the guy next to me decided the shirt he'd placed by the side of his mat was too close for comfort. So, he kicked it. Just a little. It didn't really go anywhere. Soooo…he kicked it again. Harder this time. And where did it go?
Yup. The back of my mat.  Not fully onto my mat, so that it would actually be in my way. But, just enough that I was sure he'd reach over and grab it back.
Except, then he didn't. Didn't even try.
In the span of about two seconds, about 8,000 thoughts went through my head. Not too many of them were, um, yogic.
Who did he think he was? Who did he think I was? What part of him thought that was ok???
My thoughts went straight to the worst, and meanwhile, the class continued on. Warrior 1, warrior 2, but the war was really on the inside.
My practice was off, and I was distracted. I didn't like it. So, I made the choice to change it.
I didn't move his shirt. I didn't move my mat. I shifted my perspective.
I was mad about the shirt because I thought the mat was my space, separate from his. All on my own, I decided he either did it intentionally or didn't care that in landed in my space, that he valued his comfort over community, and basic manners.
Maybe some of that was true. Or, maybe none of It was.
I asked myself a few questions. What if he was someone I knew? Even more, what if he was someone I loved? Would I care as much about the shirt then? What if it was my shirt? It wasn't preventing me from practicing. It wasn't especially gross. Would I move it then? Probably not. So, what was the issue?
I was. The only thing keeping me from having a great yoga practice was me.
So, I let it go. It was me, my mat, and his shirt for over an hour, and it was fine. More importantly, I was fine.
At the end of class, he rolled up his mat, picked up his shirt, and left. Nope, no acknowledgement. No apology. But I didn't need one – honestly.
What are you holding onto that's keeping you from finding your flow? Are there stories you've written about what's happening around you, and decided it's happening to you?
Maybe it's not so much about moving what's out there, as it is about shifting what's in you. That's where your control lies, and it's also where all of your experiences begin, and end.
I mean, kick the metaphorical shirt back, if you want. Just do it intentionally, and maybe laugh about it, too. Either way, let it go.
Photo credit: Matthew Henry