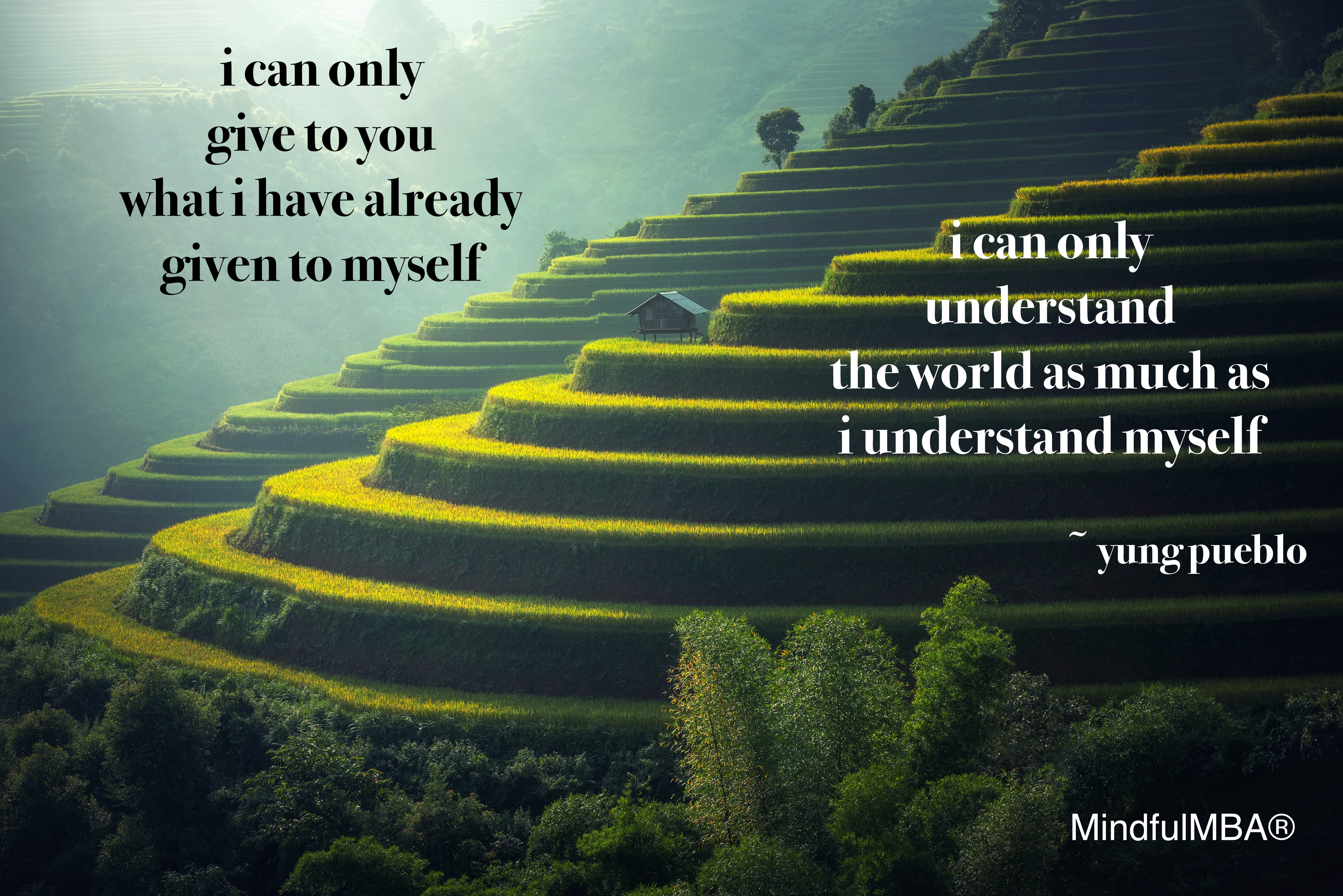 One of the great benefits of mindfulness is that it introduces you to yourself, just as you are, in this moment. It can also be one of the challenges of the practice, if where you are right now is a tough spot. The only way past anything (really) is through it, though, and mindfulness can also help you learn to abide the discomfort of passing through negative thoughts or emotions – and also help you let them go on the other side.
With this self-knowledge, awareness and compassion, we become better friends to ourselves, and as as result, more capable of offering any of these qualities authentically to others.
It's complicated, but it's also that simple. It's also a good reason to make self-care a part of your regular routine. When you dip into your reserve tank, then you're about to have nothing left to give. You don't have a light on your dashboard, though, so you've gotta pay attention to know when you're about to run out.
The math makes perfect sense, when you think about it. In every case, you can't give what you don't have within you already. And the world can only offer you what you have the capacity to receive.