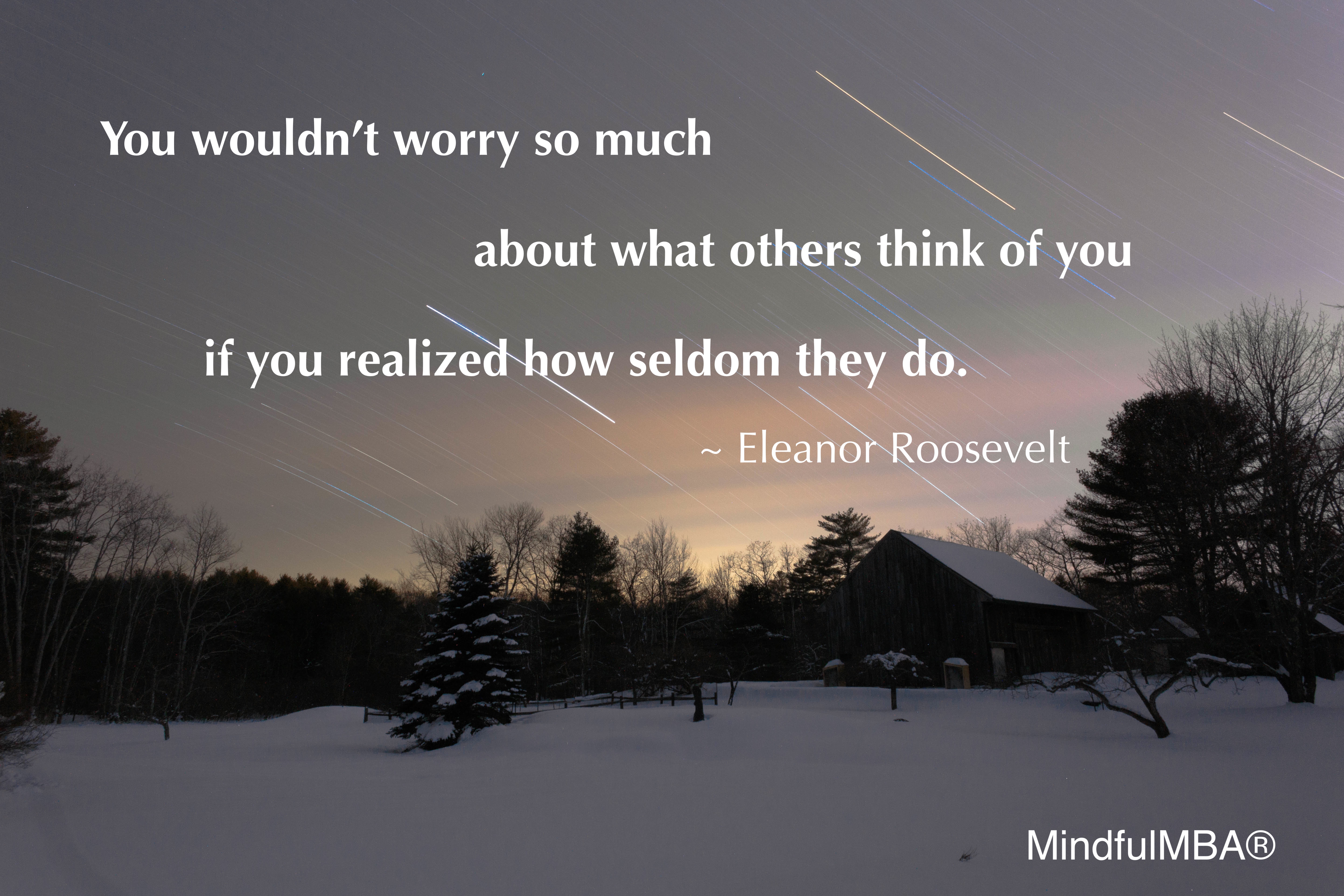 Don't take this the wrong way, ok? Thing is, it's not about you. I mean, for you it is, but for most other people, it's not. How much time do you spend thinking about what someone meant by something they said or did, or even more so, following a whole, imaginary narrative in your mind that results from what you think about what their actions (or lack thereof) "meant"?  It's a slippery slope, the way one assumption can lead to another, and before you know it, you have it all figured out. Except, you're probably wrong.
Honestly, who has the time to sit around actively plotting against other people? Fictitious villains, for the most part. The rest of us have way to much to deal with when it comes to just ourselves. And boy, do we love dealing with ourselves. If you're not spending your days hatching plans with other people at the center, chances are, no one else is doing that, either.
If it's not by you, it's probably not about you. Take (mindful) note when your inner voice starts telling you that it is…although it may be a good story, it's probably also just yours.
Photo credit: Adam Morse