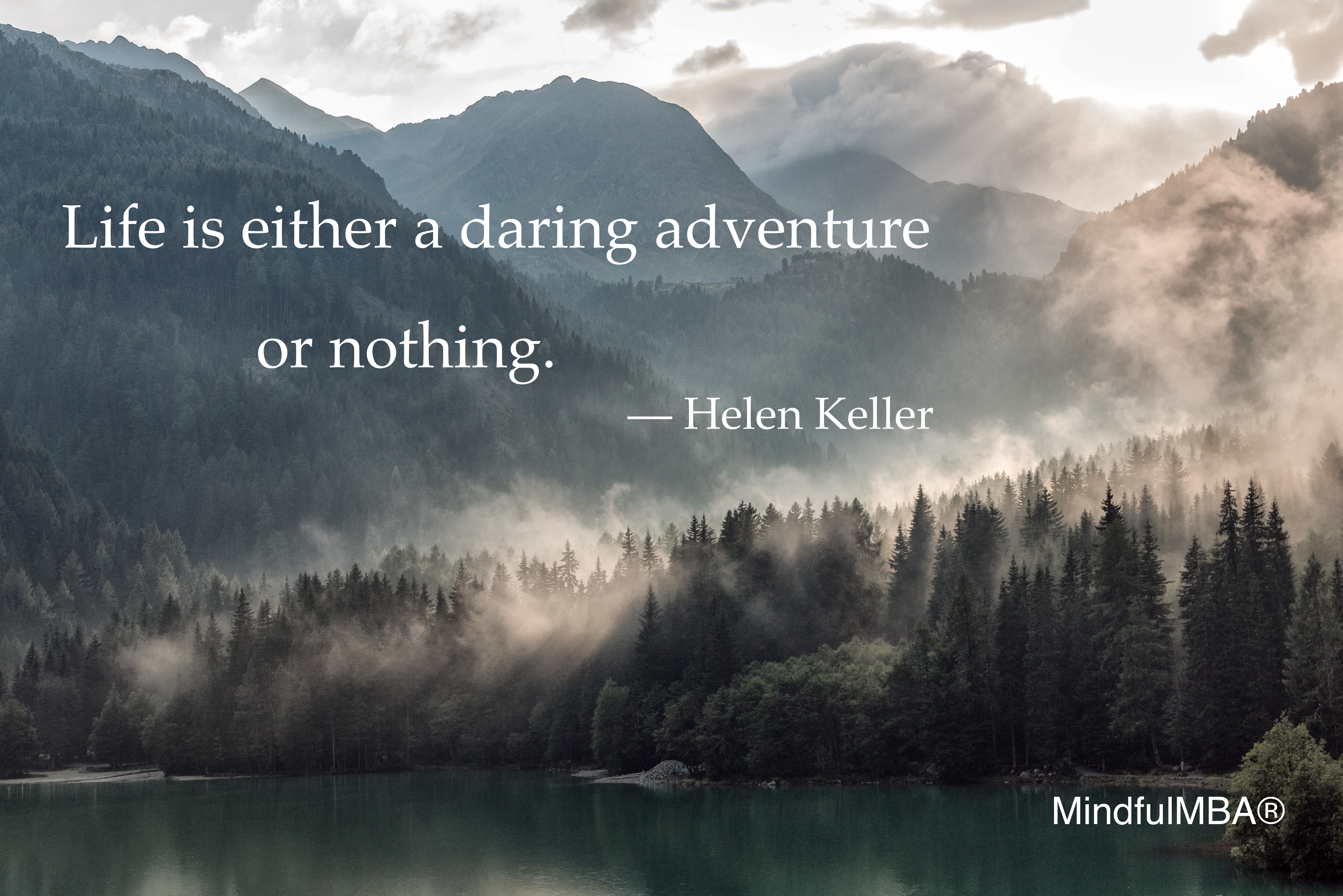 This is one of those quotes that really grabs you the first time you see it. You wanna be like, yeah, exactly!  A daring adventure! And then you pause for a second and wonder how exactly your current life stacks up to that description, and whether and how exactly it might, or should.
What I love most about these words, though, is the source to which they're attributed. Helen Keller became both deaf and blind after an illness before she was two years old. She was the first person with both conditions to receive a bachelor's degree, and spent her 88 years on earth as an activist, writer and generally remarkable human being.
If her life wasn't an example of the power of mindset, I don't know what is. Although, being human, it's quite likely she experienced many moments of despair and frustration, she did not choose to let them dominate her life. She accepted what was, and determined to make her life "a daring adventure" by her own definition.
What will your adventure be this week? The excuses bucket is currently at zero capacity, if you weren't already feeling that, so whether it's big, small, or even something only you notice, do something that ignites that spark of recognition within you, and reminds you that this life journey that you're on isn't for the faint of heart. If you weren't already a courageous soul, you probably wouldn't be here. 😉