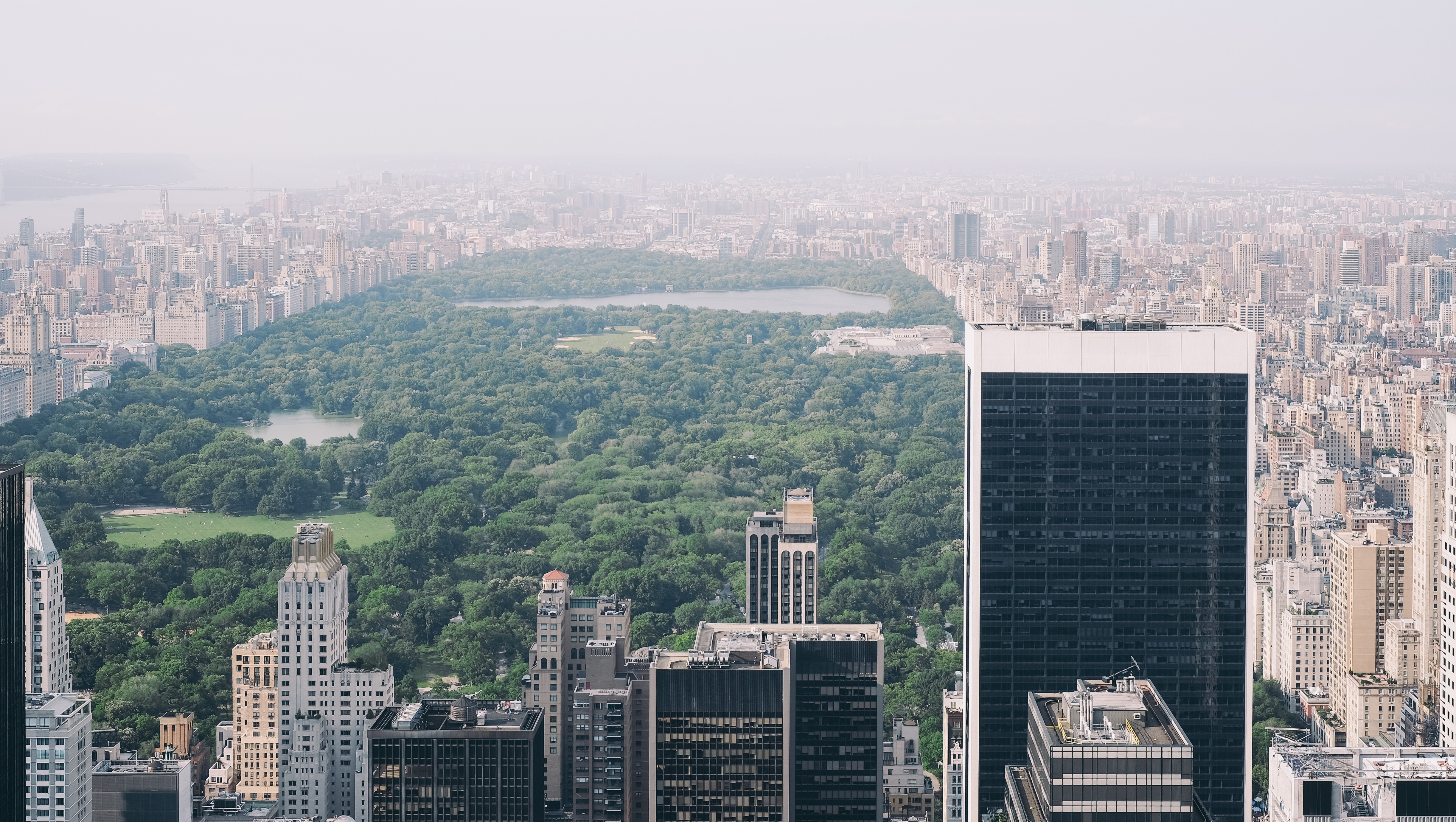 There are few places in the world more vibrant than New York City. When you combine the powerful influences of the city with the epic transition of the college or graduate school years, you've got yourself a recipe for an exciting but potentially bumpy, and overwhelming, ride. During a time of life that is already full of critical decisions, how do you make choices when – quite literally – everything is at your fingertips? How do you manage the internal flux typical of those years when the local environment is one of constant stimulation?
If you're lucky enough to be a student at New York University (NYU), you may get really overwhelmed, but then…you know just where to go to catch your breath. 
Connie Kim and Yael Shy each found mindfulness during times of transition in their own lives. Shy, now Senior Director of Global Spiritual Life at NYU, was a college student when a confluence of events including her parents' divorce and September 11 led her to attend a 7-day silent retreat, something she had never done before. "I was immediately transformed," she said during a recent conversation, "and I continued to meditate during retreats and in daily life." Connie Kim, Director of Leadership Development at NYU's Stern School of Business, was immersed in the intense lifestyle of an investment banker when impending burnout led her to pursue yoga and meditation. Flash forward to today, and the two have combined forces to develop two complimentary sets of resources for students at NYU.
The first, MindfulNYU, is an award-winning, campus-wide array of programming including yoga, group meditation sessions, mindfulness workshops and trainings for all members of the NYU community. Initially founded by Shy and former student Elizabeth Koosed in 2009, MindfulNYU has since grown exponentially, with programs now "bursting at the seams," according to Shy.
The Mindfulness in Business Initiative, started in 2014 by Caitlin Weaver in collaboration with Shy and now led by Kim, is part of the Leadership Development program at Stern. With programs designed exclusively for business students, the Initiative offers resources to help students see mindfulness in the context of their growth as leaders. "Mindfulness is a powerful tool in creating self awareness that has ripple effects in terms of active listening, emotional intelligence, and so on," according to Kim. "Emotional intelligence and the ability to be in the present moment are really the backbone of what leadership development is about."
A grounding in practical application is paramount for Kim, and her program's offerings are designed to emphasize "IQ plus EQ" — academic excellence and emotional intelligence — a combination Stern believes is critical for leadership success. For example, she and Shy collaborate frequently on events, merging MindfulNYU's expertise in mindfulness techniques with the leadership lens of Mindfulness in Business. This Fall, they will welcome Chade-Meng Tan of Google's Search Inside Yourself Institute to campus for a session and workshop, the latest on their combined guest list of renowned mindfulness proponents such as Sharon Salzberg, Sylvia Boorstein, Mark Epstein and Janice Marturano.
Shy and Kim also recognize that campus audiences bring their own needs and challenges to the practice of mindfulness. They have deliberately established core offerings that speak to the issues their students face in their daily lives, from academics and career transitions to relationships and personal identity. As for skepticism, they find that, "Most people who actually attend programs see benefits right away," but for those less inclined, "We don't think everyone needs to meditate…people access peace, connection, and wellness in different ways." At Stern, students can opt in to the mindfulness programming, or choose leadership development through coaching and experiential learning if they prefer. With demand exceeding resources every semester, however, it seems that mindfulness is a way many at NYU choose to balance the intensity of the campus experience.
Thinking about the future of mindfulness at NYU, Shy and Kim see it in the context of the growing interest in mindfulness in the business world and outside of the campus environment:
"MindfulNYU will continue to grow, as will the Mindfulness in Business Initiative, as the popularity and need for mindfulness grows in the wider culture," Shy shared. "Our goal is to continue to meet that need, continuing to foster student-led initiatives within the program, introducing luminaries of the field to our students and our community, and continuing to explore and deepen our opportunities for mindful action and exploration."
It turns out that the perfect complement to an education at the heart of the city is the opportunity for students to find stillness and center within themselves.
To learn more about MindfulNYU and Stern's Mindfulness in Business Initiative, check them out here, here and also here – or simply take their advice and inhale, exhale, and repeat.
Know a campus mindfulness program you'd like to see featured here? Let me know!
Photo credit: Freddie Marriage