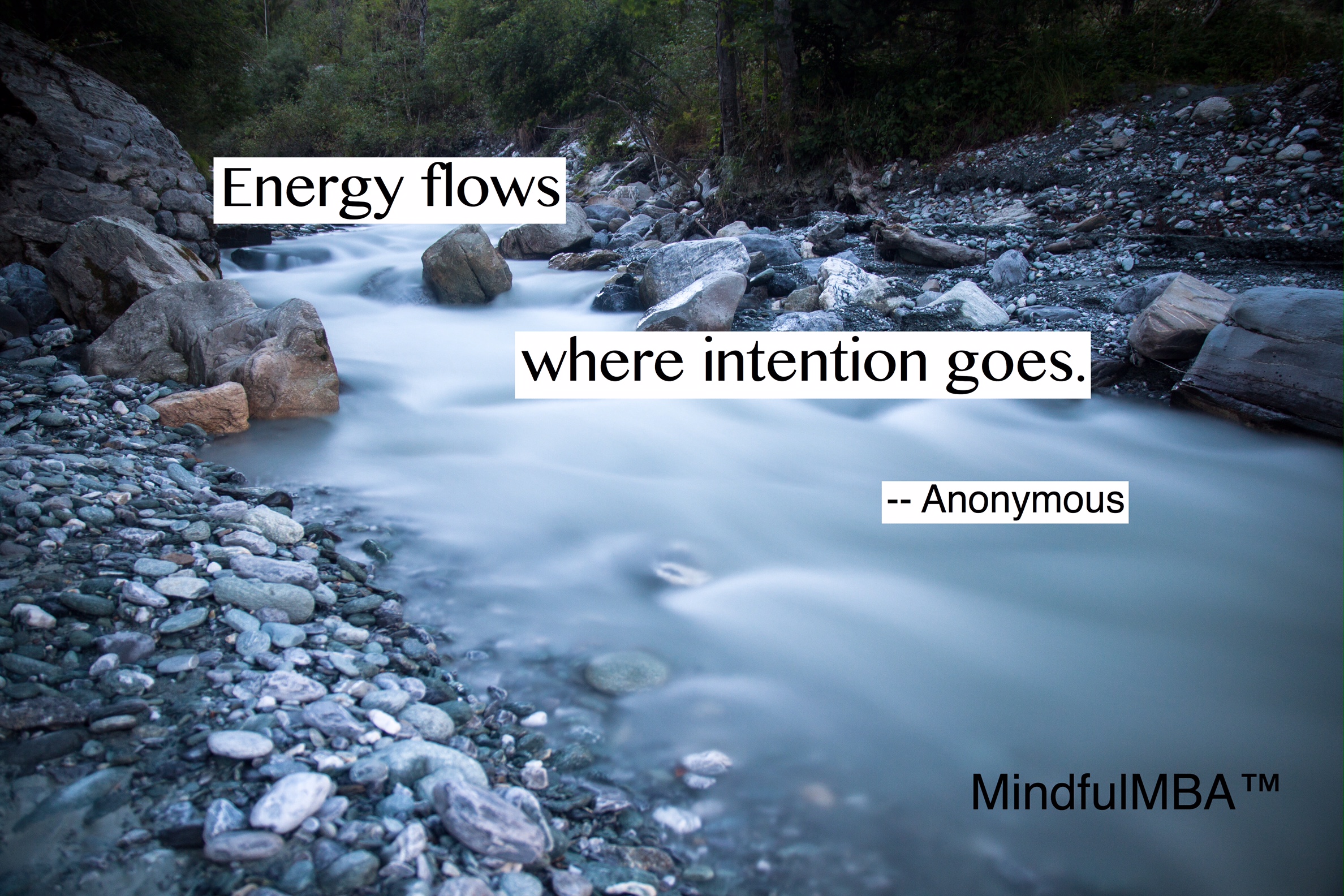 When I teach mindfulness classes, I often start by saying that you need to have brought three things with you: your attention, your intention and your breath. By the time most people are voluntarily sitting in a mindfulness class, those three things are already front and center. It's a little different in everyday life, though. Our attention goes to whatever is right in front of us, and intention, well…huh? We're just trying to get through.
There's a quote often used in mindfulness by Jose Ortega y Gassett that reads, "Tell me to what you pay attention, and I will tell you who you are." It's a simple idea, but one with complicated implications. Your frame of mind and what you think about as you go about your day matters. Thinking is an action, and your thoughts both require and contain energy. Mindfulness teaches us that we can't control or stop our minds from thinking, nor should we want to, but we can choose how much attention we give our thoughts. That's the intention behind your attention.
Some food for "thought" as you start your week. May you have your attention, intention, and of course your breath (!), with you every step of the way.
Photo credit: Marc Wieland