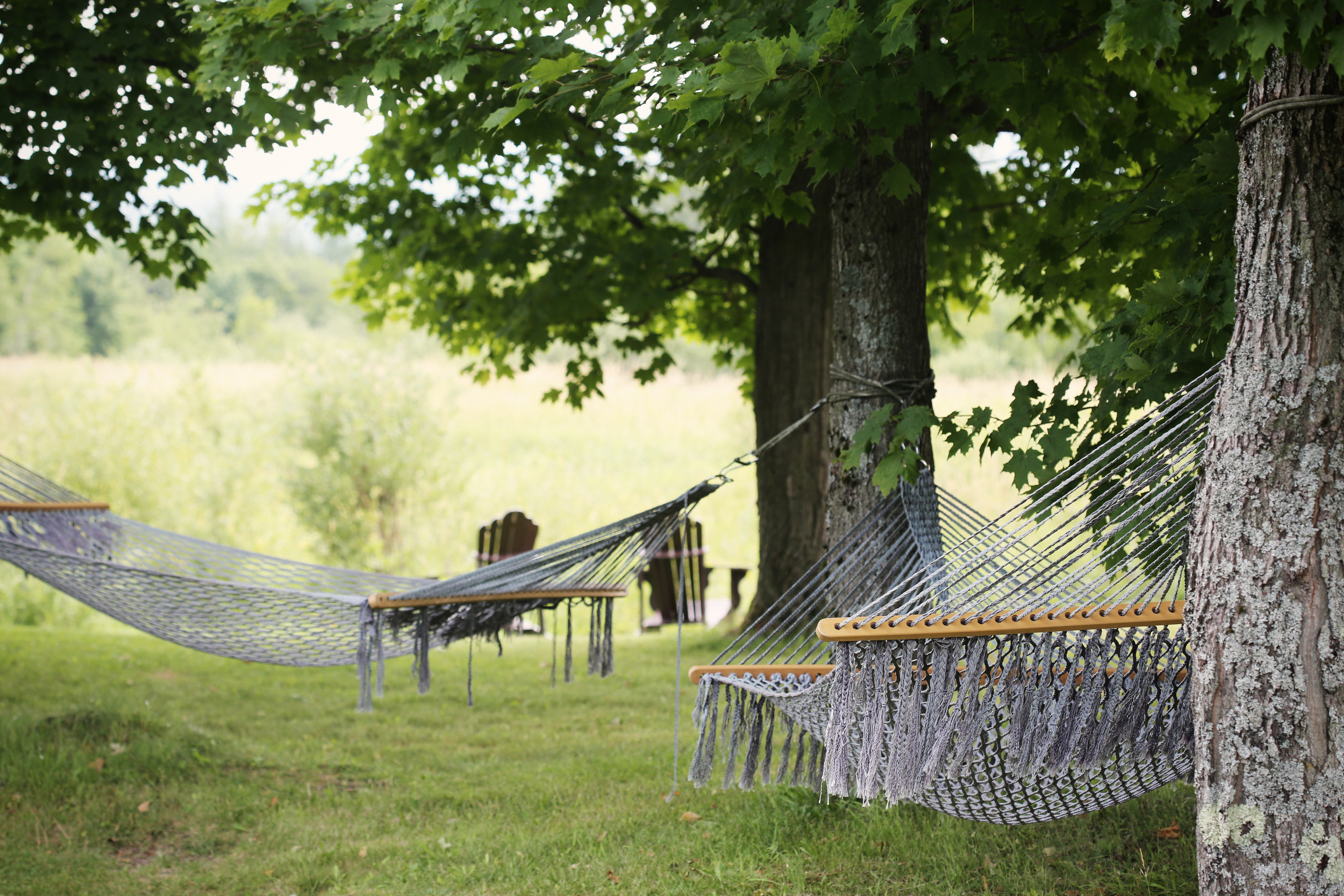 Hey there, weekend! Just about, anyway. It's Friday, it's summer, and it's time to exhale. If you like relaxing, you'll love this weekend's mindfulness challenge. This week was about those moments when life sidelines you. We all know we're supposed to find time to take care of ourselves, to rest and recharge and be more present for our everyday lives. Whether we do it is another question, but there are times when we don't have a choice, and we have to accept the fact that we're not going anywhere fast for a while. 
Sometimes, you need to just sit yourself down and let yourself get better. Whether it's illness, injury, or a good ol' fashioned fatigue-fueled crash and burn, there are times when stillness is the only option. As we discussed earlier this week, those moments can be especially tough for those of us who are used to always being on the go. The first day or so might feel nice, but then you start itching to move. You start wondering if, even though the doc said not to, maaaaybe it wouldn't be so bad if you just pushed ahead. It doesn't hurt that bad. "Mind over matter," right? Until, of course, the matter really starts minding and you're back where you started with a longer recovery ahead of you. Healing well is about patience, and understanding that your current state is not your new forever state. Easier said than done when your self-identity is about doing and not just "being." Sounds like a few deep breaths might come in handy, hmm? Good thing you've always got them with you in abundance.
This weekend, you might need a little downtime, and if so, your challenge is to take it. If you're at 100%, then your job is to help someone else to do it. We all know someone who's just experienced an injury, just had surgery, or is desperately trying to deny that they are flat-out sick right now. Maybe there's someone in your life who just can't do what they used to be able to do, and it's frustrating for them. If so, sit with them. Bring some snacks, some conversation, a few laughs. Help them understand what you already know: this will pass, and it will pass more quickly if you do it right so you can do it once.  If it's not going to roll on so quickly, that's ok, too. You can be there with them as they figure out what's possible now. You may find that you both benefit from a little stillness, and some good company to boot.
"What soap is to the body, laughter is to the soul." – Yiddish proverb
Photo credit: Leeroy