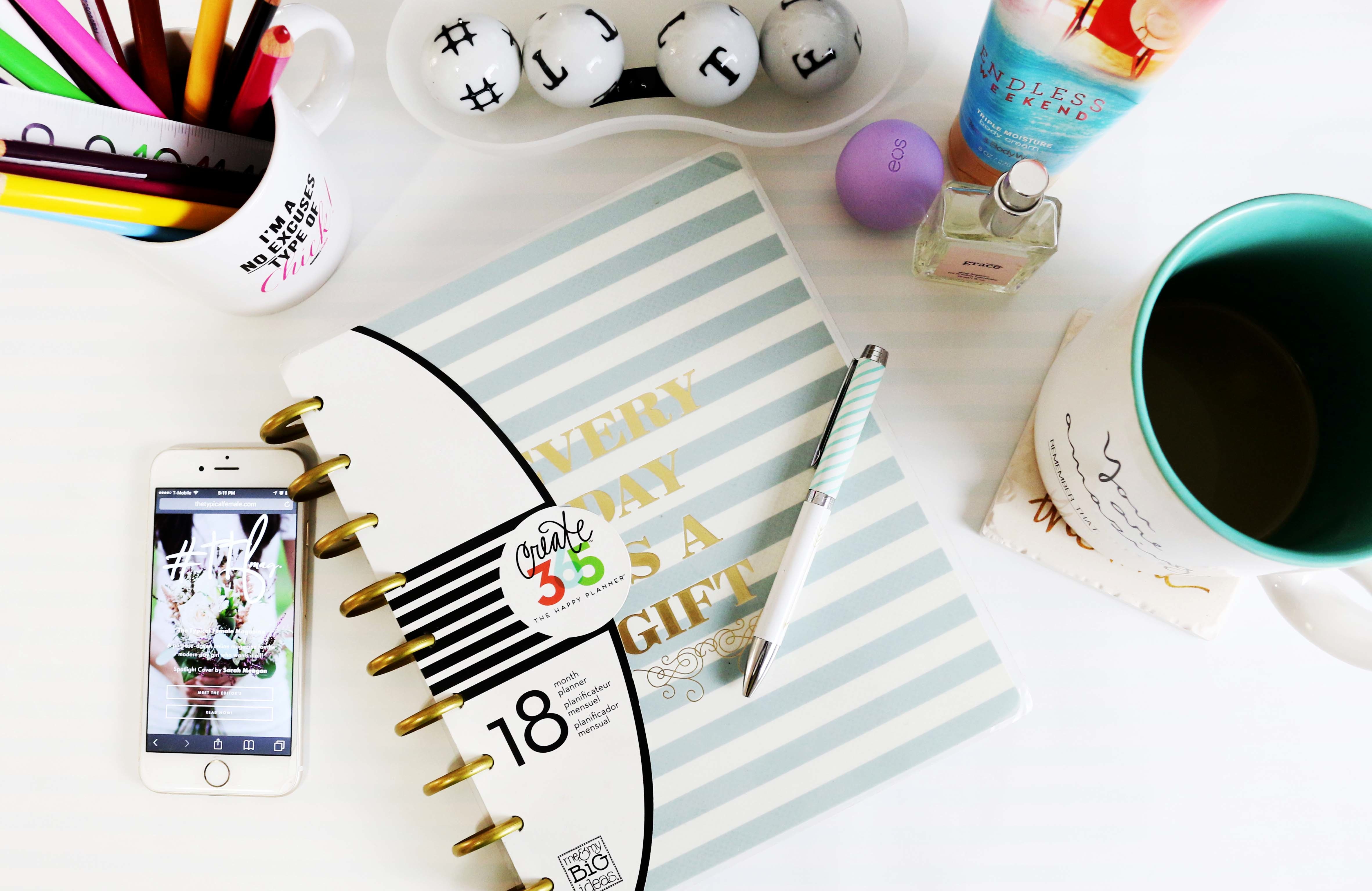 There's a guy who goes to my gym who wears the same shirt all the time. I tell myself he does laundry every night, so let's agree that's true, for my sake. Anyway, the back of the shirt says "I don't have time to work out. I make time to work out." Pretty admirable, right? He's disciplined, committed, not to mention unafraid of letting his clothes do the talking. Fashion statements aside, the sentiment here is straight from the pages of my previous post, and the perfect inspiration for this weekend's mindfulness challenge. 
Developing a consistent mindfulness practice of some kind or another is necessary to seeing the results of mindfulness trickle into your everyday life. If you want to be less stressed, more intentional in your communication and more present in your relationships, then you have to put in the effort. This means, of course, that you have to find the time. Excuse me – you have to make the time. Not necessarily a lot, but just enough to ensure that there are moments of stillness during which you actively endeavor to quiet your mind. This can be through meditation, yoga, mindful walking, mindful listening, or any number of the activities we regularly discuss on this blog. Really give yourself the space, though, to step out of your life and check in with yourself. Make it an appointment – a commitment you can't bail on. Schedule it for a time when it's realistic for you to slow down, maybe first thing in the morning before the demands of the day start vying for your attention. Stick with it for even just a few weeks, and you will start to see – and feel – a difference.
So back to the challenge. This weekend, we're going back to basics: simply find the time. Deliberately schedule time on Saturday and again on Sunday for a mindfulness activity. I recommend setting aside at least 15 minutes to give yourself a chance to settle in and perhaps actually notice a change. If you can manage more, then go for it. Put it on the agenda, follow through (REALLY), and see how you feel, not just immediately afterwards but throughout the rest of the day. Might be interesting to note how Monday looks after a mindful weekend, too.
So simple, right? A confirmed appointment with yourself where you ultimately get permission to let go of your "self." Two days in a row! It's a "no-fail" proposition, so you've got nothing to lose but potentially a little stress. Of all the dates you may have this weekend, this one's a VIP, so show up and be present. Who knows, it may even make you more interesting to your other dates as well.
Only one way to find out…have fun!