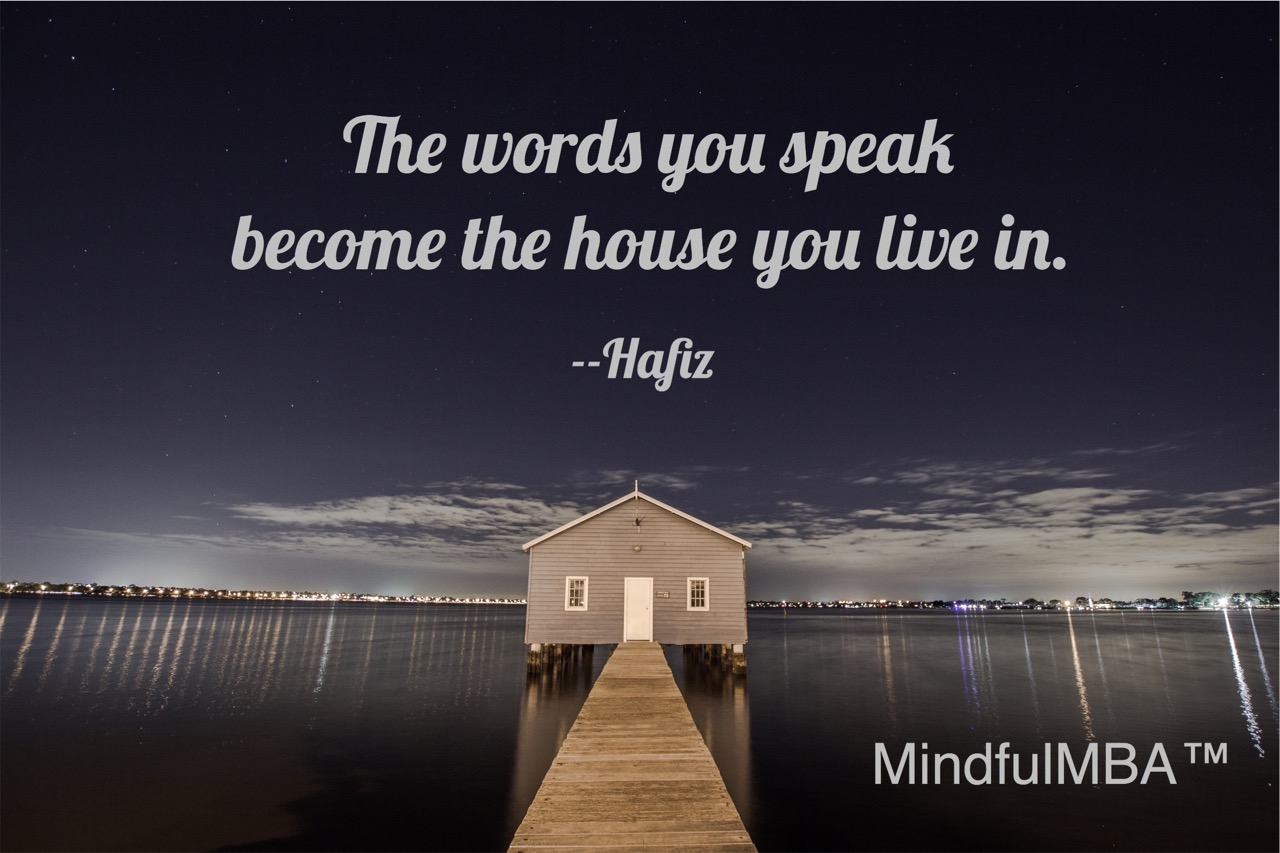 It's Leap Day! What better occasion to take the opportunity to be in the present moment? You won't get this date again for four years, and of course, you'll never get exactly this one again, ever.
Aside from special dates, today's quote is one we can take with us every day, not only as we speak ourselves but also as we listen to others. Mindfulness can make us more aware of the power of our words and, if we like, more intentional in choosing them. Coupled with its trusty side kick, compassion, it can also make it more likely that we will recognize when others are building a "house" from a place of struggle. Doesn't mean we need to hang out in it with them, but it may mean that "I don't like your house" becomes "I'm sorry that's your house right now." It's a subtle but powerful shift.
May your week be full of opportunities to speak with intention, and with heart.