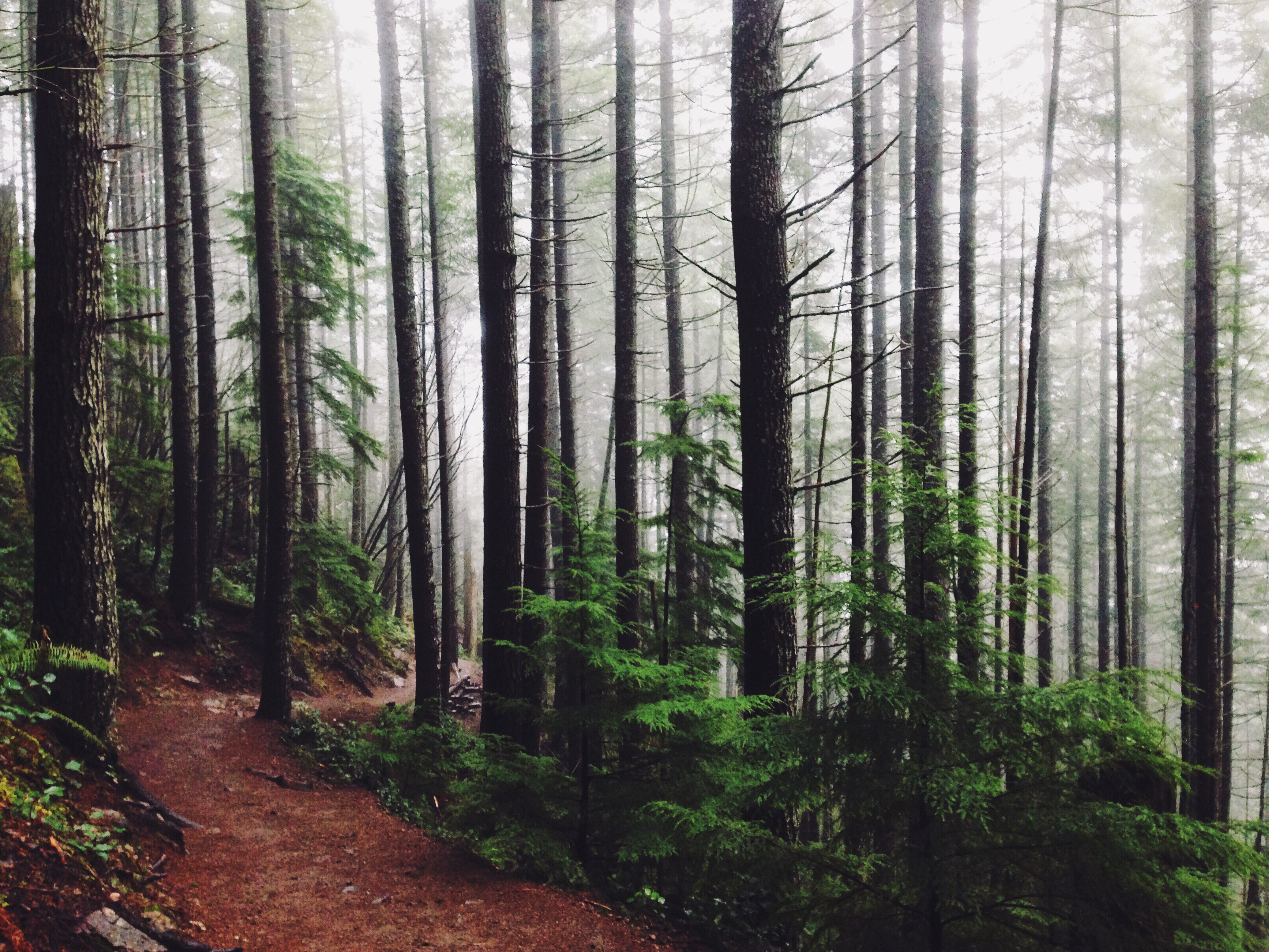 A breath of fresh air. There's nothing like it for resetting yourself after a tough moment, or clearing your mind when you're working something out. Sometimes we don't even know we need it until we are exposed to a new idea, perspective, or person, and we're invigorated with the possibility of a new direction. Whether we consider ourselves "outdoorsy" or not, nature has a way of centering us, slowing our pace and minimizing the chatter in our minds. It connects us to our "observing mind," and gives us a break from the torrent of planning and worrying that keeps our brain spinning most days. Nature lures us into stillness, whether taking in a breathtaking vista or the simple beauty of undisturbed natural space. Lucky for me, just a few weeks ago, I got to experience both.
On the first morning of my weekend visit to the Tuck School of Business at Dartmouth College, I decided to take a walk. I was headed to campus, which was fairly closeby. Although the weekend ahead proved unseasonably warm, that morning was crisp, and a few fall colors remained on the trees. It was early enough that the small town of Hanover, NH wasn't really bustling yet, but several students were milling about on their way to class. As I stepped onto campus, however, they disappeared. Not literally, of course, but my attention immediately shifted from their scrambling across the Green to the way the leaves twirled as they spiraled to the ground. I actually noticed birds chirping, and swooping across the sky. Gazing just beyond the clean lines of the campus, I got momentarily lost in the glimpses of the wooded hills along the banks of the Connecticut River. I could have kept walking all morning, enveloped in history and lost in quiet contemplation. So when I found myself at the main steps of Tuck, feeling calm and frankly a little blissed out, the main question on my mind was, "How do people study business here?"
As it turns out, quite purposefully. Being surrounded by natural beauty at Tuck makes you feel like you are part of something bigger than yourself, which happens to also be a key philosophy behind the approach the school takes to leadership training. Like most MBA students, "Tuckies" work in teams throughout the program, but over the course of the weekend, I began to understand the underlying force behind that unwritten "24-hour response time" rule that Tuck community members have with each other. They're one team. Watching them interact across roles, program years and even with strangers all weekend, it was clear they are truly at ease with each other. They are certainly pushing themselves to do well, but there's a baseline of collegiality and support that's almost palpable. By the end of the day on Saturday, I knew there had to be some mindfulness at work in the midst of all this "well-adjustedness." Thanks to that super-responsive Tuck community I just mentioned (and I'm not even a Tuckie!), it didn't take long to find it.
Eric Giles (T'16) came to Tuck from Atlanta after a few years with Teach for America. He quickly realized that MBA life was going to require a stronger set of organizational skills than he'd brought with him, so he started doing research into best practices. Organization turned to focus, focus turned to breathwork, and pretty soon, he was meditating on a regular basis. By his second year at Tuck, after watching classmates and friends juggle the stresses and uncertainties of the MBA experience, it clicked that there was an opportunity for bigger impact around him.
In collaboration with Carole Gaudet of Tuck's Center for Business and Society, he decided to offer a free four-week meditation class to MBA students, led by a practitioner from Dartmouth's administration. He was expecting at most 10 students to attend. Instead, 50 showed up…and kept showing up, every week. It's been so popular, Giles has extended the schedule to include "mini-sessions" during finals in December, and is planning a more expanded program for the Spring 2016 semester. "The MBA lifestyle is so fast-paced," Giles admits. "You are asking really big questions of yourself, though. One of the most valuable aspects of the MBA is that you get to choose your path, but you have to be the one to make that decision. You have to find your own compass. To do that well, you need to find some sense of solitude." Giles and his classmates have ample opportunities do that at Tuck, where he says, "You can take a walk, or a hike…there so many opportunities to be present."
As you've probably gleaned, Giles is on to something. Research has shown that spending time in nature makes us more connected to the details of the present moment. As we know, being more connected to the present moment makes us better decision-makers, more creative problem-solvers, and more compassionate leaders, all of which happen to be great for the bottom line.
Giles echoed centuries of literary and philosophical sentiment, noting, "There is just something about the woods in New England that inspires great thought." Not to mention, creates some pretty centered and intentional leaders as well.
Know another MBA program incorporating mindfulness into the student experience? Do tell!
Photo credit: Valeriy Poltorak (Stocksnap)